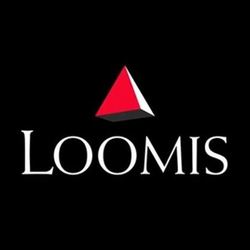 Loomis Armored US, LLC
Cash Management Service Tellers
Sorry, this job has expired.
Albuquerque, NM
401K / Retirement plan, Disability Insurance, Vision Insurance, Dental Insurance, Life Insurance, Health Insurance
Loomis is now seeking highly qualified individuals to join our team. We are looking for Cash Management Service Tellers for our location in Albuquerque, NM. These are full-time and part-time positions. Full-time works 40hrs plus.
We believe that our people make Loomis a great company. Loomis teammates are constantly encouraged in personal development and are updated on the newest safety and security training. Our training is second to none in the industry!
We offer a comprehensive benefits package that includes:
• Automatic 401(k) plan for all employees
• A selection of benefits covering Dental, Vision, and Medical
• Long-term disability
• Flexible Spending Accounts
• Life and AD&D plans for employees and their dependents
As a Cash Management Service Teller, you will:
• Conduct deposit verification and/or change order preparation using specialized counting equipment and procedures.
• Separate currency, coin, and/or check deposits received from bank, ATM, and/or commercial customers providing accurate count by denomination.
• Prepare currency and/or coin change orders by denomination for each customer assigned.
Skills
• Ability to read, count, add, subtract, write and record numbers
• Ability to perform simple computer data entry
• Ability to use calculator by touch
• Ability to bend, squat, stoop, stand, walk, climb, twist, turn, reach out, sit, push and pull.
• Unrestricted wrist, hand, and finger dexterity
• Ability to operate forklift and pallet jack (Level III job only)
• Unrestricted ability to bend, stoop, squat, stand, walk, climb, twist, turn and reach out.
• Ability to carry a minimum of 50 pounds by hand up to a hundred yards by cart.
Working Conditions
• Work is performed in a room or work area within a vault with little or no exposure to outside light. The workspace is heated in winter and air-conditioned in summer (68-72 degrees)
• Work is performed primarily from a sitting (on a stool with back support) or standing position in front of a 3.5 – 4 foot high counter.
• Full-time work consists of 40-50+ hours a week
Qualifications
• Must be a minimum of 18 years old.
• Must be able to show a steady employment history.
• Must pass a comprehensive background check, including a criminal history check.
Join our team and apply online today!
Applicants may be contacted to further discuss the opportunity either by email or phone.
Loomis is an EOE M/F/V/D Drug-Free Workplace
110374099
110374099