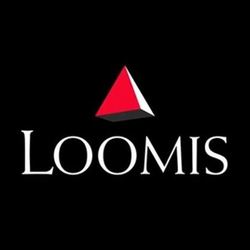 Loomis Armored US, LLC
Cash Management Teller Supervisors
Albuquerque, NM
401K / Retirement plan, Disability Insurance, Vision Insurance, Dental Insurance, Life Insurance, Health Insurance
$40,000.00 – $45,000.00 Annually
Loomis is now seeking highly qualified individuals to join our team. We are looking for Cash Management Teller Supervisors for our location in Albuquerque, NM. These is a full-time position. Full-time works 40hrs plus.
We believe that our people make Loomis a great company. Loomis teammates are constantly encouraged in personal development and are updated on the newest safety and security training. Our training is second to none in the industry!
We offer a comprehensive benefits package that includes:
• Automatic 401(k) plan for all employees
• A selection of benefits covering Dental, Vision, and Medical
• Long-term disability
• Flexible Spending Accounts
• Life and AD&D plans for employees and their dependents
As a Cash Management Service Teller Supervisor, you will:
Responsible for balancing and auditing all incoming paperwork and liability to insure that it complies with Loomis and customer requirements. Overall supervision of operational activities as directed by the CMS Manager.
DUTIES AND RESPONSIBILITIES:
Responsible for reviewing daily CMS paperwork for accuracy.
Report cases of inaccurate paperwork to CMS Management.
Follow up with CMS Management for consistency in paperwork procedures.
Generate customer paperwork on a daily basis.
Create and maintain customer file records.
Provide customer service to include research and resolution of all imbalances.
Maintain required compliance with all Loomis policies and procedures.
Maintain ANCMS files.
Maintain ATM discrepancy files.
Other duties as assigned
STANDARDS OF PERFORMANCE
Compliance with all Corporate, Division, and Branch policies.
Responsiveness to events and issues involving operating effectiveness, efficiency, and policies and procedures.
Modeling appropriate behaviors; and regular observation/monitoring of route activities and crew needs.
Qualifications
• Must be a minimum of 18 years old.
• Must be able to show a steady employment history.
• Must pass a comprehensive background check, including a criminal history check.
Join our team and apply online today!
Applicants may be contacted to further discuss the opportunity either by email or phone.
Loomis is an Equal Opportunity Employer and Drug Free Workplace. Qualified applicants will receive consideration for employment without regard to their race, color, religion, national origin, sex, sexual orientation, gender identity, protected veteran status or disability
nmandlplumm0
128396370