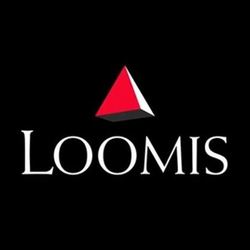 Armed Drivers/ Messengers
Sorry, this job has expired.
Albuquerque, NM
401K / Retirement plan, Disability Insurance, Vision Insurance, Dental Insurance, Life Insurance, Health Insurance
Armed Drivers/ Messengers


Loomis is currently seeking highly qualified individuals to join our team. We are looking for Armed Driver Messengers to service our customers throughout the Albuquerque area.

As the delivery driver messenger you will work with a team on a designated route. You will be responsible for the safe and timely delivery of cash and coin to Loomis customers, as well as the loading and balancing of ATM machines along your route.
If you enjoy meeting customers and the freedom of working outside an office while wearing the uniform of one of the most respected companies in the field, this may be the opportunity for you!

Some other job duties of the delivery driver messenger include:
• Loading/unloading cargo consisting of multiple bags and boxes of coin.
• Recording information on forms and reports.
• Verbally communicating with customers.

You will be thoroughly trained between a classroom setting and on-the-job training with an experienced team member.

We believe that our people make Loomis a great
company. Loomis teammates are constantly encouraged in personal development
and are updated on the newest safety and security training.
Our training is second to none in the industry.

Qualifications
• Must be a minimum of 21 years old.
• Valid driver license with a good driving record.
• Must pass a comprehensive background check, including a criminal history check.

Skills
• Carry a minimum of 50 pounds by hand up to several hundred yards by cart.
• Unrestricted ability to bend, stoop, squat, stand, walk, climb, twist, turn and reach
out.

Loomis offers a comprehensive benefits package that includes:
• Automatic 401K plan for all employees
• A selection of benefits covering Dental, Vision, and Medical
• Long-term disability
• Flexible Spending Accounts
• Life and AD&D plans for employees and their dependents
This position will average 40-50 hours per week. Your starting pay is $15.75/hour.

Applicants may be contacted to further discuss the opportunity either by email or phone.

Loomis is an equal opportunity employer.
EOE M/F/V/D Drug Free Workplace.

7061732