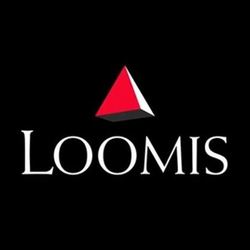 Coin Tellers
Sorry, this job has expired.
Aurora, CO
Health Insurance, Life Insurance, Dental Insurance, Vision Insurance, Disability Insurance, 401K / Retirement plan
Loomis seeks highly qualified individuals to join our team. We are looking for Coin Tellers at our location in Aurora, Colorado.
We offer a comprehensive benefits package that includes:
• Automatic 401(k) plan for all employees
• A selection of benefits covering Dental, Vision, and Medical
• Long-term disability
• Flexible Spending Accounts
• Life and AD&D plans for employees and their dependents
This position will average 40-50 hours per week. Your starting pay will be $16.50 – $18.00/hr, depending on the shift.
As a Coin Teller, You will be responsible for the proper counting, sorting, and handling of coin bags weighing 50 pounds and the proper storage of pallets of boxed coin. If you enjoy working in a fast-paced environment without direct customer interaction this may be the opportunity for you.
Some other job duties of the Coin Teller include:
• Loading/unloading cargo consisting of multiple bags and boxes of coin.
• Verbally communicating with customers both internal and external.
• Recording information on forms and reports.
You will be thoroughly trained between a classroom setting and on-the-job training with an experienced team member. We believe that our people make Loomis a great company. Loomis teammates are constantly encouraged in personal development and are updated on the newest safety and security training. Our training is second to none in the industry.
Qualifications
• Must be a minimum of 21 years old.
• Must be able to show 5 years employment history.
• Must pass a comprehensive background check, including a criminal history check.
Skills
• Unrestricted ability to bend, stoop, squat, stand, walk, climb, twist, turn and reach out.
• Carry a minimum of 50 pounds.
• Complete accurate data entry
Apply today!
Loomis is an equal opportunity employer. EEO AA M/F/Vet/Disability. Drug-Free Workplace. Qualified applicants will receive consideration for employment without regard to their race, color, religion, national origin, sex, protected veteran status, or disability.
65525429